2020 WSA Global Nominees in Inclusion and Empowerment
Digital solutions can be a great driver for the UN SDGs.  Each year, the WSA national Experts in over 180 countries scout the local start-up and entrepreneurial ecosystem to select a maximum of 8 best practice examples for the 8 WSA categories.
The focus lies on digital finesse with content that solves local problems, enhances knowledge, and drives the UN SDGs.
This unique and diverse selection process provides a brilliant diameter of how digital innovation can be used for social impact, development, and narrowing the global divides – and showcases global trends and focus points.
The WSA Inclusion & Empowerment category, focussing on empowering and enhancing the social, economic, and political inclusion of all, irrespective of age, sex, disability, race, ethnicity, origin, religion, or economic status, received 46 nominations in 2020.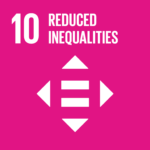 The inclusion and participation of under-served individuals and communities benefit all, building a strong society's core. The representation of the under-served individuals and communities in the leading administrations and governments and planning processes transforms a community's operational paths to a more.
The diverse WSA 2020 Inclusion and Empowerment nominees are building awareness and rights towards the people with disabilities.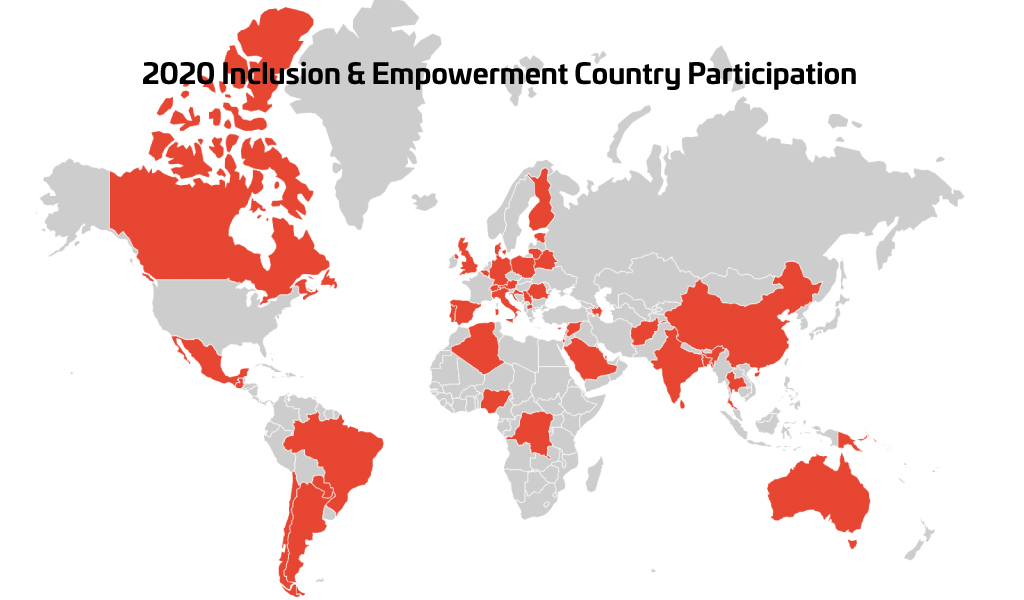 Governments play a major role in the development and progress of solidarity and inclusion.
Brazil collects municipal statistical and analytical data related to people with disabilities to specifically answer their needs and enhance public services and policies.
Paraguay fights disinformation around studies and scholarships and connects youth with educational organizations
Saudi Arabia and Belarus cover the juridical aspects and fields of empowerment & inclusion:
The Najiz Portal gathers all Ministries of Justice under a common database, providing Saudi Arabian citizen, residents, and businesses with information and electronic justice services they may need.
This Belarusian initiative focusses on youth, aiming to unlock teenage potential in the juridical field through games and seeks to encourage better behavior in youth communities.

Almost 70% of the 2020 Inclusion & Empowerment nominations are focused on inclusive initiatives towards under-served communities.
The elderly, people with disabilities, and persons in need often require specific medicines, not commonly accessible. Moreover, the emergency platforms are not prepared for their needs. 2020 Inclusion & Empowerment nominations showcase a real impact easing not only the lives of the persons in need but also their caretakers.
2020 Inclusion & Empowerment nominations are adding to the current public health care system, and provide qualitative and rapid services, creating a network of solidarity and empathy.
Avant Care coordinates medical staff within Australia.
Nirvatechs in Palestine has launched a remote-medicine platform to study and analyse mental health diseases.
Chile fractions the pharma-delivery to a hand-to-hand service.
Portugal has developed a wearable braille SOS system for emergency.
Papua New Guinea bridges the accessibility gap created by the ocean with medical cargo planes that can cover wide distances in short time period.
Syria helps children born during the war to overcome their traumas and brain seizures.
Denmark focuses on cancer patient needs.
Spain assists the elderly.
Entertainment and leisure time:
2020 Inclusion & Empowerment nominations make leisure time possible according to people's needs and fight the communities marginalization with adaptive entertainment solutions.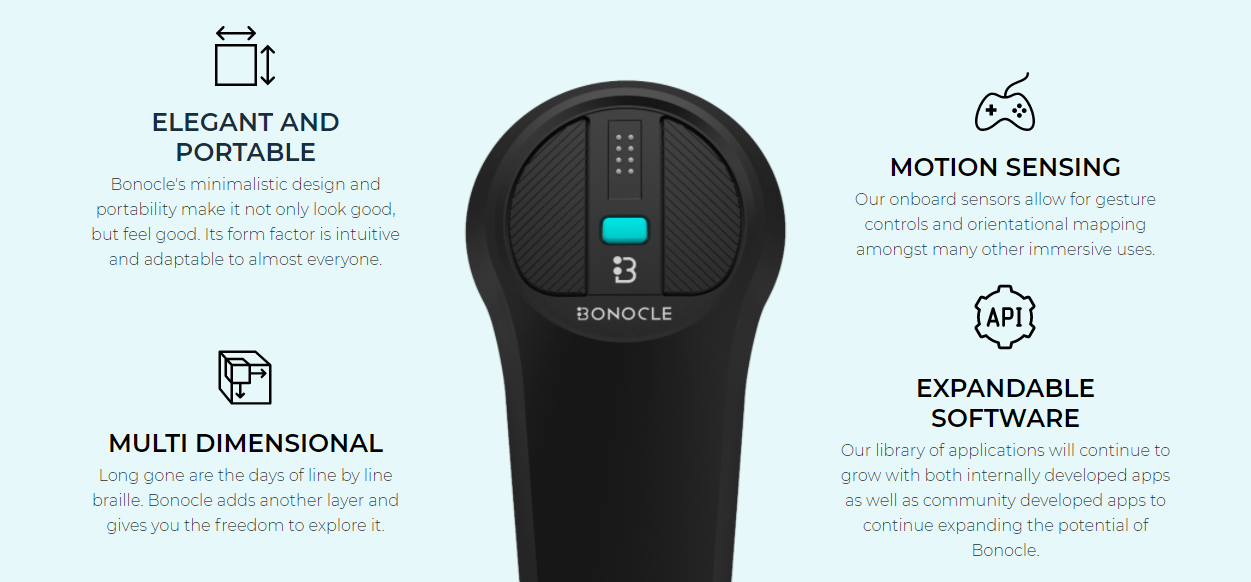 These Inclusion & Empowerment nominations cover fields of education and learning, targeting diverse audiences.
One of the biggest challenges people with disabilities struggle with is autonomy. 2020 Inclusion & Empowerment Nominations work towards bridging this gap:

Inclusion of remote areas:
Multiple initiatives work to include remote areas in the development of more reliable and all-embracing communities.
Maisha Pay mobile payment method eases financial interactions in the remote areas of the Democratic Republic of Congo.
Pranisheba introduces cattle insurance services in a rural socio-economic areas of Bangladesh. Records of preservation, genetic development, data preservation, breeding, milking and first-aid services are provided.
The empowerment nominations represent 30 % of the 2020 Inclusion & Empowerment nominations. 50% of them are orientated to companies.
Creating job simulations for hiring
Collecting accurate data for cash withdrawals, data collection & verification
These projects all around the world showcase how companies adopt inclusive approaches towards the construction of a human-oriented environment in the corporate world.
The 2020 Inclusion & Empowerment nominations change inclusion policies and the representation of persons with disabilities on a local scale. These initiatives boost a resilient inclusion towards the construction of empowered communities, building a diversified world towards global peace.